Babusar Pass or Babusar top has a large number of tourists. You can reach this top in your car. If You are planning to visit the Naran Kaghan Babusar top, this article is beneficial.
In this guide, I am going to answer some common questions and all the important things you should know. Let's start reading some information Babusar Top.
Table of Contents
Add a header to begin generating the table of contents
It is a mountain pass in the Kaghan Valley of Pakistan. This top is the highest in the Kaghan Valley and can access by car (No Special Vehicles are required). The height of the Babusar Top is 4,173 meters or 13,691 feet. This pass is 150 Km(93 miles) Long in Kaghan Valley.
Why Naran Kaghan Babusar Top is popular

When you enter the Kaghan Valley, amazing views of the valley lush green fields, cool air, and a clean environment give you inner peace. This place is fully loaded with nature. While coming from Lulusar, about 3 kilometers before the Babusar Top there is a charming view of the world's 9th highest peak Nanga Parbat. There are also many views of different peaks from this top, the best view from many peaks at the top is Malika Parbat.
There is a bridge as well which is the symbol of the highest place in that area. From the top, you can easily watch the road ( like the snake creeping )  in the mountains. The view from the top is really breathtaking. There are unfinished green meadows, and clouds that you saw before on the top of mountains, now walking with you.
Best Time To Visit this Top

As this top is in the Kaghan Valley, the Best time to visit is from (May – to September). The maximum temperature of this valley in May is reached at 11°C – 13°C and the minimum temperature is about 3°C. However, this top is open or closed according to the condition of the weather.
Can You spend Night at Babusar Top?

There are no hotels at the Top. Although there are many hotels come in this 150 Km long Babusar Pass. You can also do camping there as well. You should stay in a hotel in Kaghan Valley near this top and move there in the morning. 
Images of Babusar Top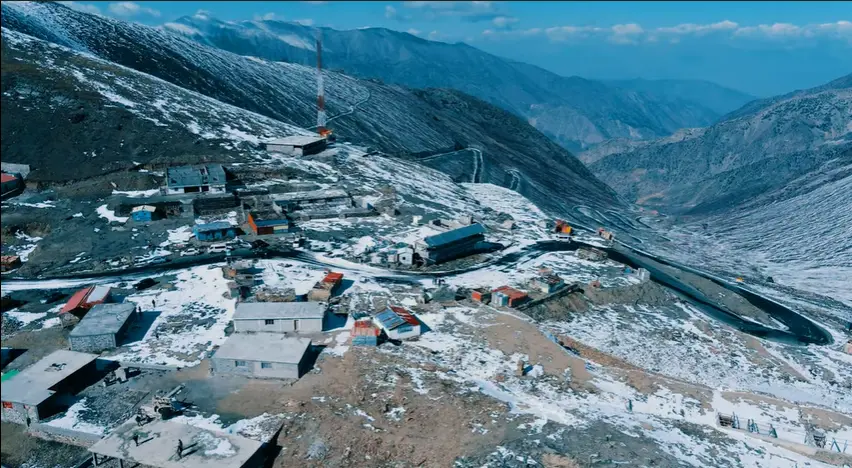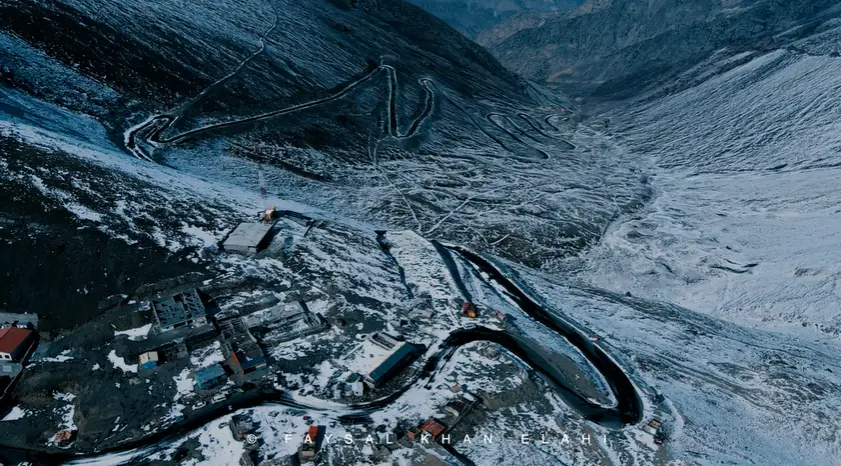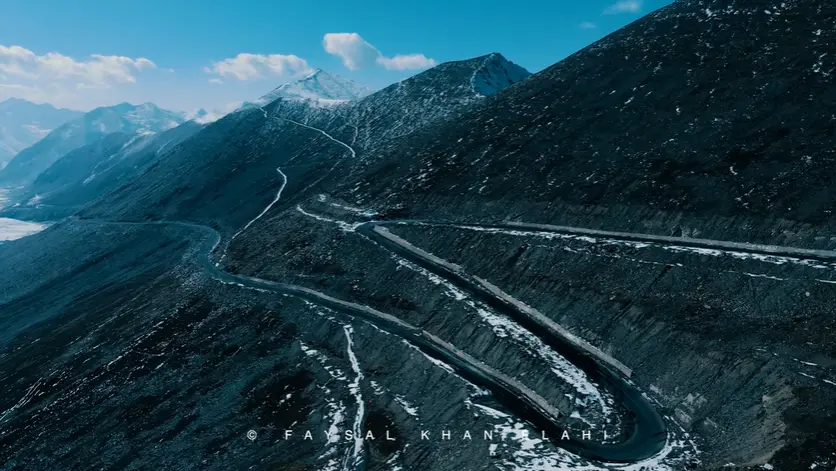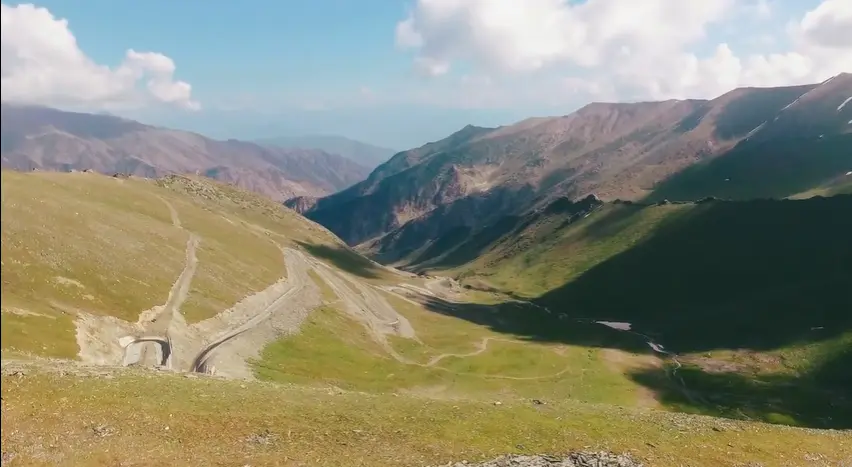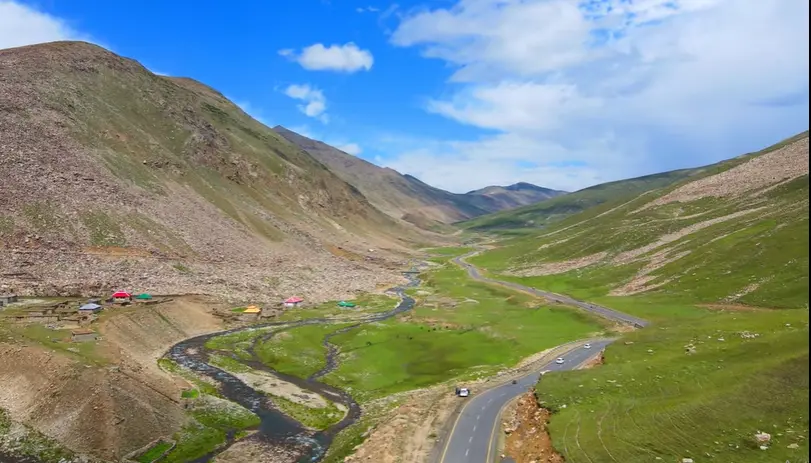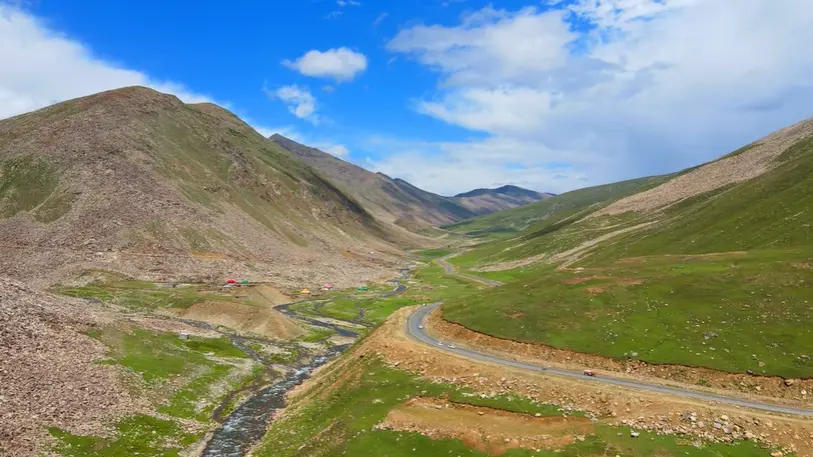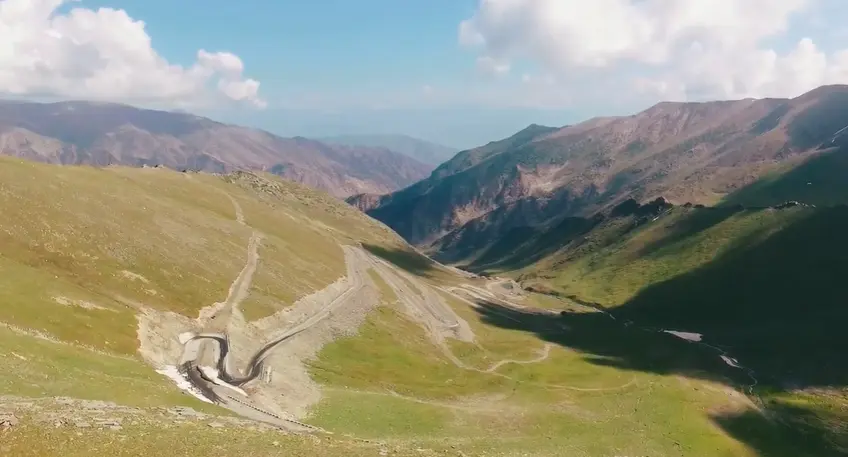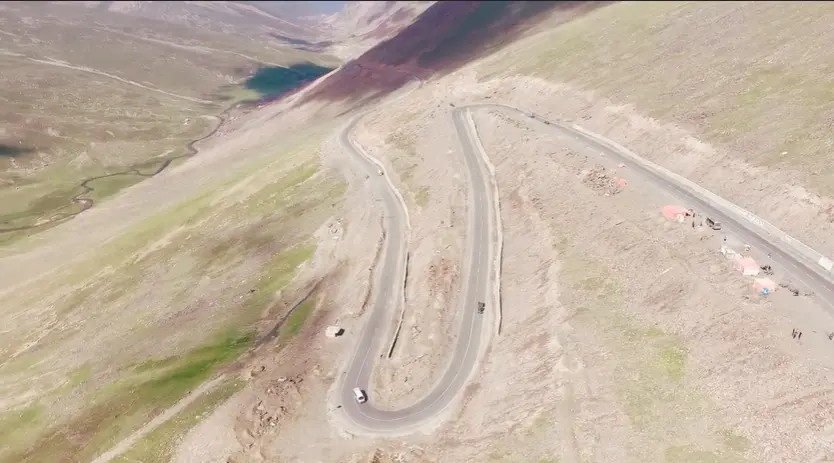 Hope, this limited information is helpful for you and have a safe Journey. You can read more about Umbrella Waterfall.