In Alluri Sitharama Raju district, Araku valley in located which in one of the best hill points for visit in India. 111 Km west from Visakhapatnam city, the hills of Araku Valley starts. There are different tribes inhabited in such as Araku tribes through which it is famous for. 
Table of Contents
Add a header to begin generating the table of contents
Geography:
Araku valley is located at the eastern ghats which is almost 114 km from Visakhapatnam city. More on, The Anantagiri and Sunkarimetta Reserved Forest, are part of this valley. So, most of the people visit there due to its greenery. Galikonda slope ascending to a level of 5,000 feet (1,500 m) is among the most noteworthy tops in Andhra Pradesh. This valley spread around 36 km.
Weather in winter or summer:
Weather in Araku valley is quite good due to its forest areas. Average rain falls in around 5,000 mm. Climate is moderate during whole year specially during June to October. So average minimum temperature that in recorded in 25 Celsius.
In winter the minimum temperature that is recorded in 13 Celsius which is reasonable for tourists.
Famous places in valley:
Araku valley is famous for their climate and their attractive forest places. Most famous places located in Araku valley are:
Borra caves
Katiki Waterfall
Chaparai waterfalls
Tadimada waterfall
Matsyagundam
Bheemili Beach
Tribal Museum
Padmapuram Garden
Hotels available in Araku Valley:
When you are going to visit any place then one question arise that is there any place to stay in that valley. So, there are some best hostels which are available in the valley.  
Is their any place for camping?
Some visitors want to start camping on hill stations. When you are going with your friends to visit, then camping is best opportunity for stay there. So Araku valley also have camping places which includes all equipment which are required for camping. Some best spots for camping in the valley are:
Araku camping cants.
Winter valley camping cants.
Reemalas Araku camping cants.
Basic necessities:
There are a lot of spots which have all necessities which are required in tourism places. It has a lot of tea café, coffee shops and tuck shops. Also, some traditional food corners are available which make visitors to attract toward the valley.
Explore the valleys of Pakistan as well !
About the Author: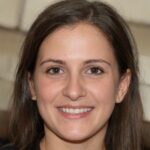 Julie Ann