Assam in an India state of southern region where Barak Valley in located. This valley is one of the most attractive valley found in southern region of India. This valley named Barak due to its river "Barak River". Assam have total three main districts named, Cacher, Karim Ganj, and Hailakandi.
Table of Contents
Add a header to begin generating the table of contents
Geography of Barak Valley:
Total area of Barak valley is around 6922 Sq. Km. It includes two hills' districts. This valley is located in Assam which is the northeastern region of India. This valley is in the southern region of Assam district. Valley belongs to Surma-Meghna River system in Northeast (NE) India and lies between 24 • 08 ′ N to 25 • 08 ′ N latitude.
Weather in summer:
In Barak valley, total year is divided into almost 4 seasons. One in about highly rain fall then in second one, there in a moderate temperature. In third one, there is a huge humidity. And the last one in winter which is most probably remain for a small interval of time.
For visitors, months of moderate temperature are the most attractive season for tourism. Because most of the people who want to visit any place, select that temperature in which they can enjoy that place without any restriction of rain or rainfall.
Famous places to visit:
Cacher district is the most attractive place found in this valley. Because it reflects the cultural heritage of Assam district. Sun gate, lion gate and the beautiful king's temple are best places to visit inn this valley. And for Hindu religions there is Shiv temple located on the top of Bhuvani hills.
Languages spoken in Barak Valley:
The collection of five languages which is mostly spoken in Barak valley.
Thadou
Saihriem 
Hrangkhol
Ranglong
Sakachep
Hotels available in Barak Valley:
Yes, there are a chain of hotels which are found in Barak valley for visitors. When you are going to visit at any place then the one question arise in your mind is about hotels. So here we provide you a list of hotels where you can stay during your tour.
Hotel Cachar Club – by Siara
Parijat hotels and Restaurants
Hotel Barak Continental
Hotel center Palace
Any camping Area?
Yes, there are also some camping areas found in Barak valley:
Chanaka Eco Camp
Encamp adventure.
Basic necessities:
Barak valley is a populated area so there are all necessities found there. All required tuck food shops, which are a basic part of tour places are found in the valley.  
Explore the  Araku valley as well !
About the Author: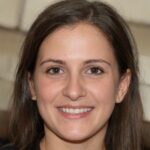 Julie Ann