In Jammu Kashmir (India), in west of Handwara town along the Mawri river, Bangus valley is located which is one of the most attractive place found in Kashmir. Mawri river is located in the Handwara sub-district district Kupwara. This term Bangus derived from Sanskrit word Van means "Forest" and gus means "Grass".
There are a lot of forest is this valley which increase beauty of that valley. So that why, this valley name in Bangus which means area of forest and grass.
Table of Contents
Add a header to begin generating the table of contents
Geography:
Bangus valley in located 150 KM from Srinagar which is one of the famous city located in India. This valley is 1000 feet high from the ground surface. The total estimated area of this valley is 300 square kilometers. At the east of this valley Rajwar and Mawar is located and Shamasbury and Dajlungun Mountains are at the west of this valley.
Weather of Bangus valley:
Weather of Bangus valley is visitor friendly. Highest temperature which is calculated in summer is 29 degree Celsius and lowest temperature is -1.9 degree Celsius. It means that you can easily visit this valley whenever you want. It will provide you a best environment and temperature during your trip.
Why Bangus valley is famous for:
Bangus valley is famous for its flowers filled mountains and hills. There are also a lot of streams where you can see a lot of fishes in fresh water. So, these some beautiful things make this valley a beautiful valley.
Hotels in Bangus valley:
If you are going for trip at any place, then you must have idea about hotels found in that place. So here we provide you a list of best hotels which you can book for you during your trip for stay there.
Hotel Sky Pie
Valley Inn Hotel Bagh
Apple Valley Resort
The Classio by DLS Hotels
Raj Palace Hotel
Any Place for Camping:
Some visitors want camping during their trip. Which is also a good experience during your trip. It also left some good memories in your trip about camping experience. So in Bangus valley camping spots are not mentioned but there are a lot of places in this valley where you can start camping at night depending on the current weather. 
Basic necessities:
As Bangus valley is well populated and most famous spot for tourism in Jammu Kashmir so all daily life requirement is available in that valley. All necessities are found in that valley so you can easily spend as much time as you want in Bangus valley.
Explore the Barak Valley as well !
About the Author: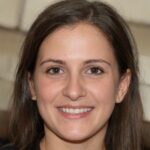 Julie Ann